Think of the separate musical instruments that make up an entire orchestra. Each instrument has it's own sound, it's own tone, that when played together create a beautiful symphony. But these instruments have to be tuned so that when they play together the sound of each is optimal, each able to contribute to the entire orchestra's harmony. It is only then we hear the music.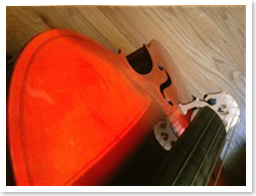 Now imagine that every cell in our body is always and constantly vibrating, emitting specific frequencies that are unique in each of us, kind of like the instruments in an orchestra. The liver has a frequency, a unique vibratory "chord", the heart and bones have another, and so on. If the instruments of your body are properly tuned, the music you make sounds better.

Your body is designed to be in harmony with itself. Sometimes, when the body is under stress or trauma, certain frequencies within can become out of tune and the body is no longer playing a harmonious song. Like an instrument technician, I help with tuning. And like a conductor, I help to ensure your body is playing the right song. The result is a sense of increased health, well-being, balance, vibrancy, and long-term vitality.

Were you using your cell phone or laptop today? A stressful deadline at work? Had an argument with your partner last night? Your kids had a tantrum this morning? Played soccer this weekend and fell on your tailbone?

We can all relate to some form of stress, anxiety, trauma and life struggle almost on a daily basis. All of us are inundated daily with the destructive vibrations of cell phones, microwave ovens, wireless and power lines. We are all prone to physical injuries and illnesses.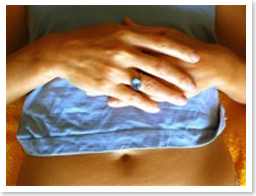 These emotional, physical and energetic stressors can sometimes be held in your body, creating a energetic and physical imbalance within. When this happens, the natural vibrations and physical well-being of your body system become 'out of tune' or can't flow which, in turn, can cause stress and illness.

Like a car that has a tune-up every 3000 miles, your body and vibrational system also needs a tune-up. With fre(E)quency sessions you can "tune" your body to it's own wellness, experiencing better emotional, physical, and energetic health and harmony.

Your body remembers the song it wants to sing. It's a natural state for your body to be healthy and well. It's what every cell, every organ, every muscle wants. Your body system can restore, heal, move, absorb and remember what it needs to be healthy. In fact, it's desperate for it.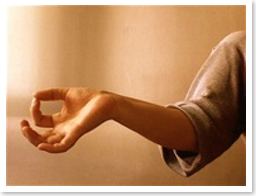 If I offer an invitation to your body to create a possibility for emotional, physical and energetic harmony, your body will move natural towards this. Your job is to simply allow your body to restore, realign and heal. Together we create a beautiful symphony of well-being and health.

Using a combination of many modalities, I create a unique and specialized fre(E)quency session to address your needs.